My name is Saaya Yakushiji.
I'm a member of Japanese NPO World Theater Project(WTP).
Now I'm studying English in Baguio City, Philippines.
What's WTP??
https://peraichi.com/landing_pages/view/worldtheater-pj
I study English on weekdays at school.
In addition I sometimes participate in volunteer activities of The Cordillera Green Network(CGN).
CGN is an environmental NGO based in Baguio.
https://cordigreen-english.jimdo.com/
  
Thanks to the cooperation with CGN, I had an opportunity to show movies to orphans staying at an orphanage on May 25th.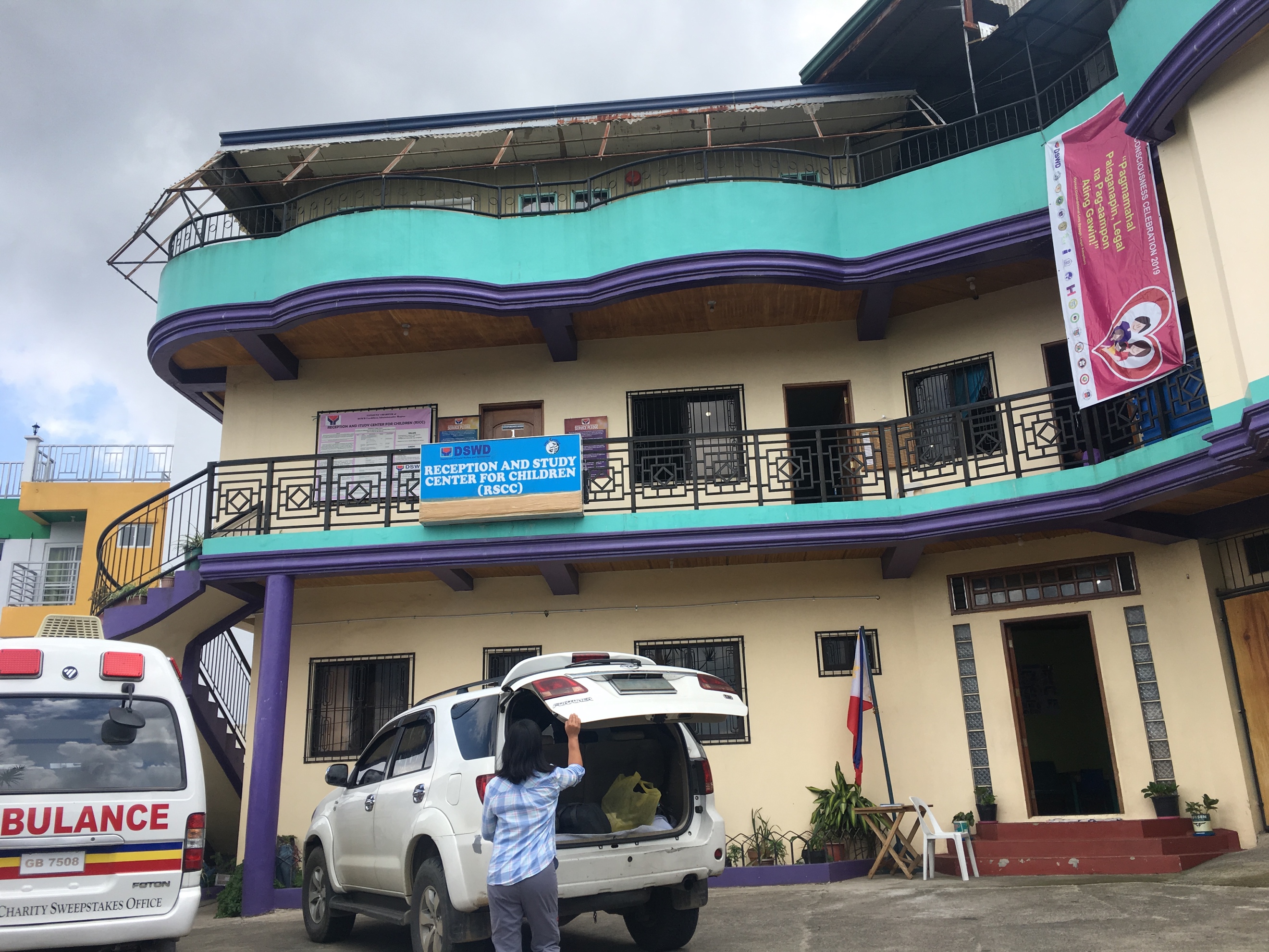 CGN introduced me to Gladys who is a photographer, and she really helped me accomplished film showing that time.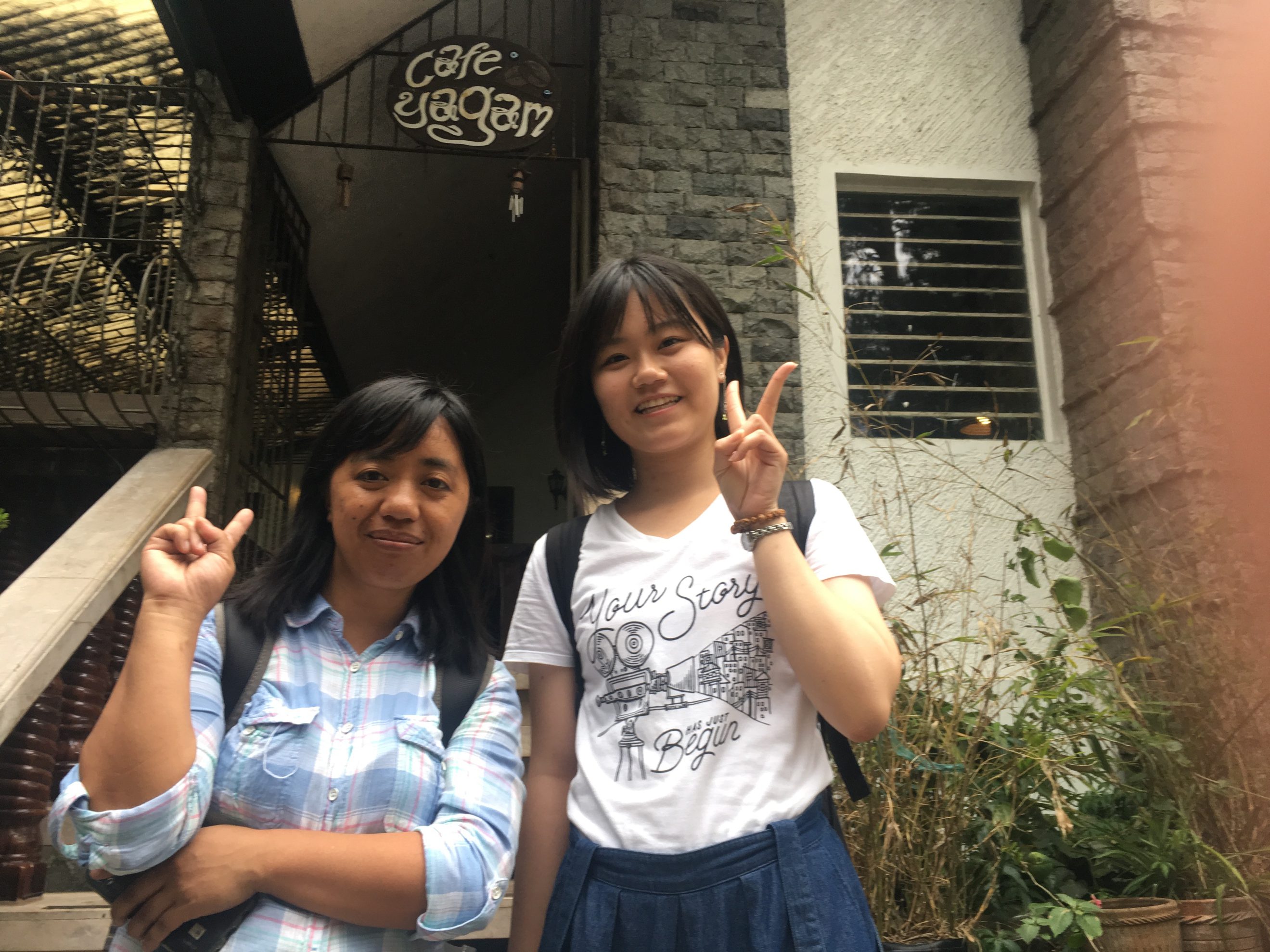 On that day Gladys and Yuya, one of the CGN staffs, carried a sheet instead of a screen and a black cloth instead of blackout curtain.
So we could make the room dark even though it's very bright outside.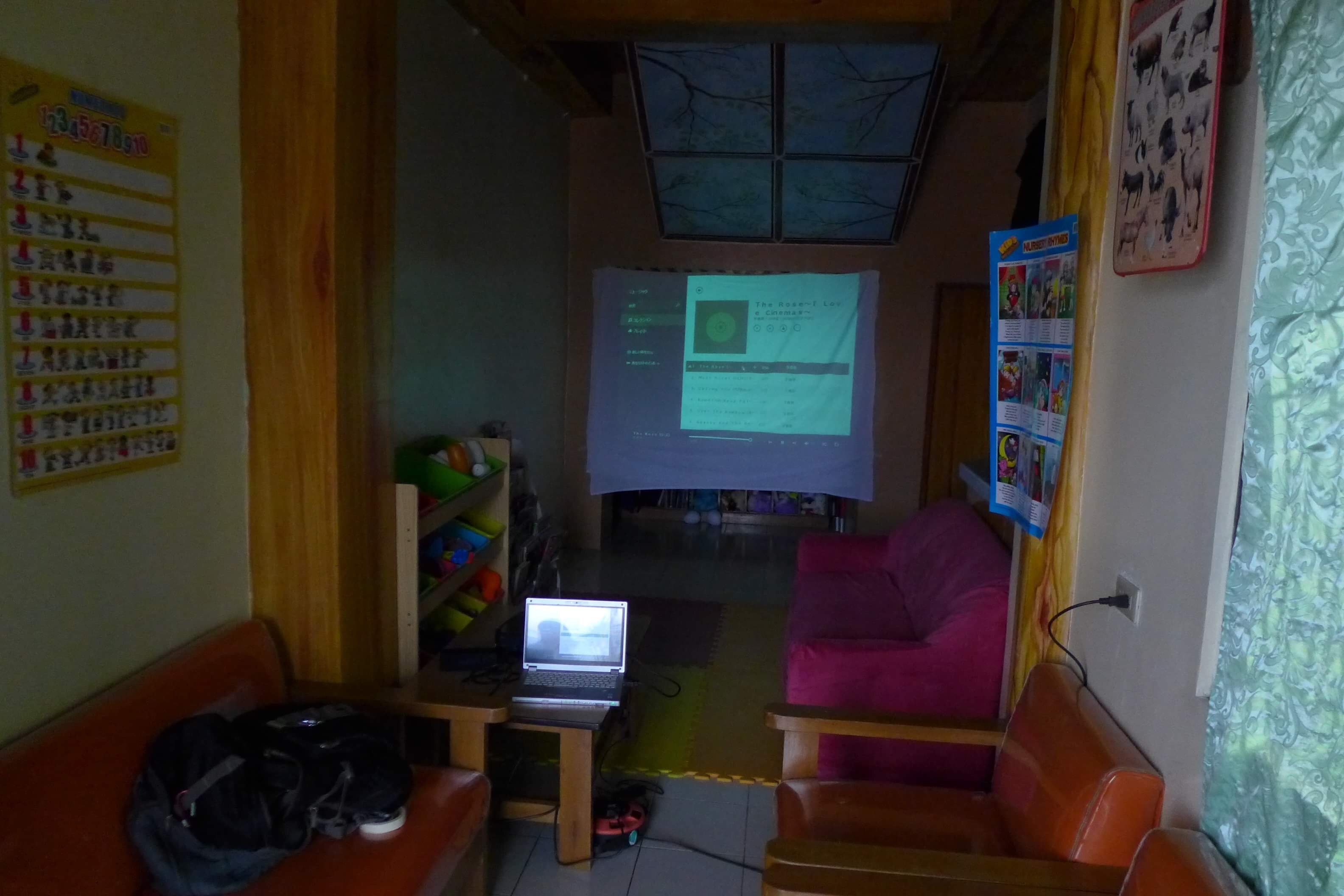 About 10 children took part in that film showing.
For most of them, that was their first time to watch movies.
We show several animation movies, including the original movie of WTP, FILL and Moo.
http://fillandmoo-en.strikingly.com/
The children are studying English now same as me.
When I asked them something, they couldn't understand what I meant.
However the Movies I prepared don't have any languages, so anyone can understand.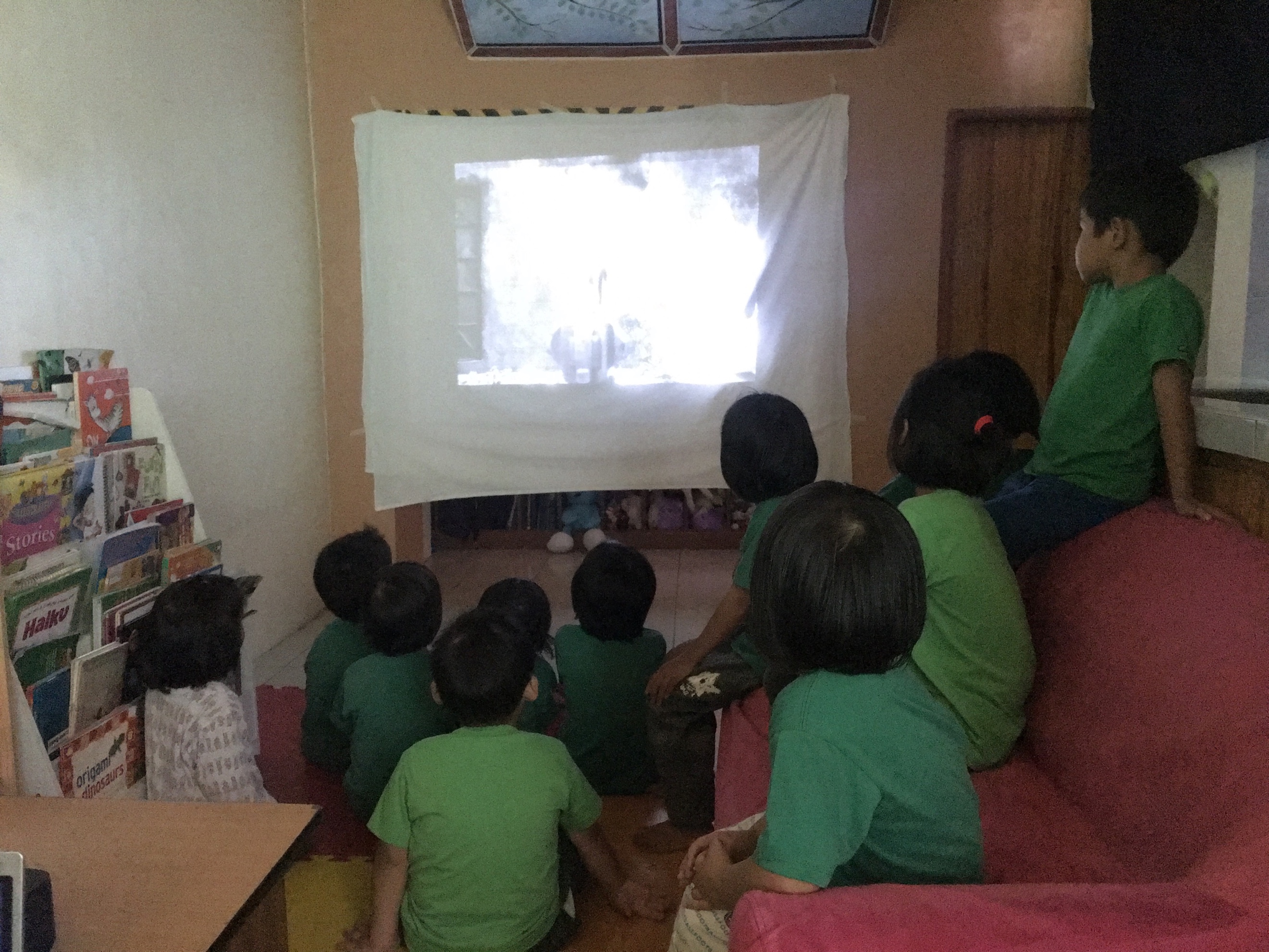 When the movies started, the children were very curious about how the projector and the screen work.
They raised their hands between the projector and the screen, and played with their shadows projected on the screen.
Their innocent reactions were very cute and melted my heart.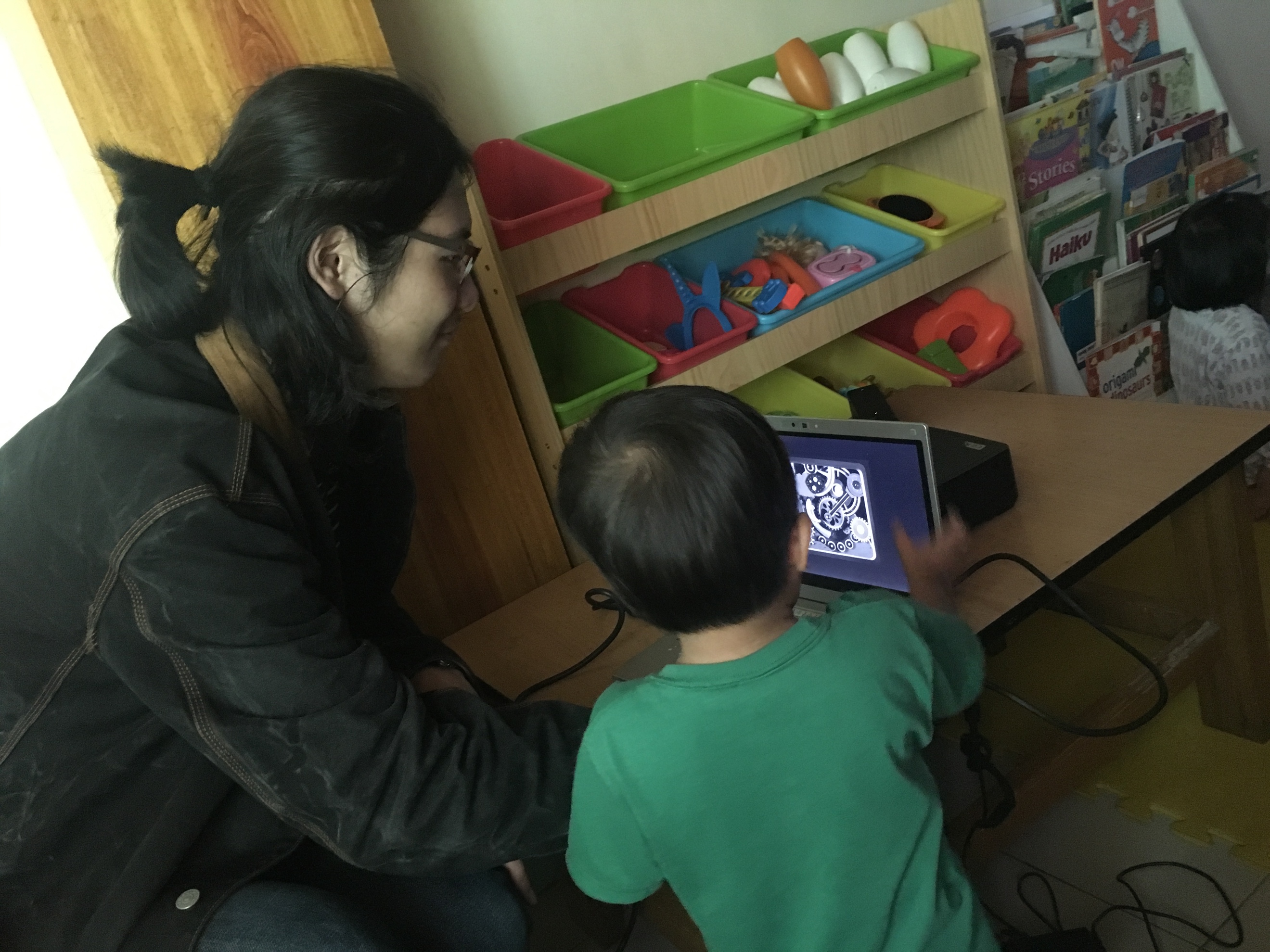 When one of the movies ended, the children said "More !" in Tagalog.
When a character did something clumsy, they laughed.
When bears appeared on the screen, they pointed at them and said "Bear ! Bear !" with full of smiles.
They really fascinated by the movies with shining eyes.
Those happy faces also made me very happy.
The children and I used different languages, so it's very difficult for us to communicate with each other.
On the other hand, movies can overcome such a barrier easily.
I seriously thought "movies are borderless" while I was watching them from the back.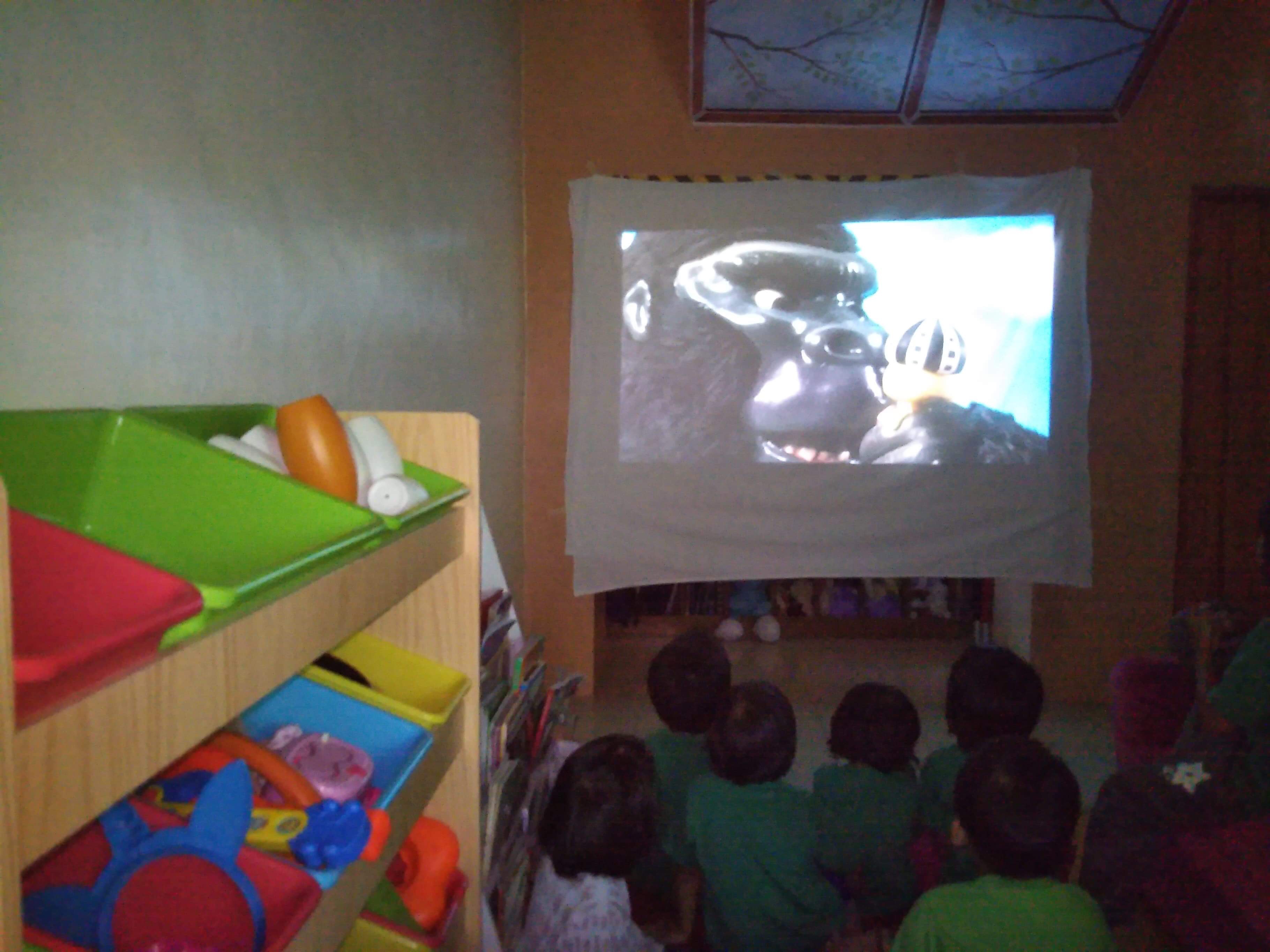 The purpose of staying here is, of course, studying English.
Meanwhile, I sometimes thought I wanna show movies to children in the Philippines someday.
I'm satisfied with this opportunity, but it wasn't entirely satisfactory.
I want to show movies to more and more children.
I wanna make a system which shows movies to children consistently and works without me.
I have no idea what I can do during my stay in the Philippines, please look over me with warm heart.
(Of course I'll do my best about English.)
And last but not least, I'd like to thank all the people who helped me accomplish this film showing.
Thank you so much to all of you.
Salamat Po !!
Writer:
World Theater Project / Saaya Yakushiji