I've spent over 3 months here in the Philippines.
I moved to Cebu last month from Baguio, and keep studying English.
※This is an article about the film showing in Baguio.
フィリピン・Baguioからの上映レポート
English ver.
Many people may think Cebu is a place full of white sand beaches, blue ocean and beautiful women wearing bikinis…
Obviously that's also a part of Cebu, but you can also see a totally different view.
That's the problem such as street children or mountains of garbage etc…
It is almost 1 month that I've stayed in Cebu.
I've felt that Cebu is an interesting city.
There are some huge and gorgeous shopping malls in Cebu.
On the other hand, there is a man taking a shower outside in the area where small houses close together.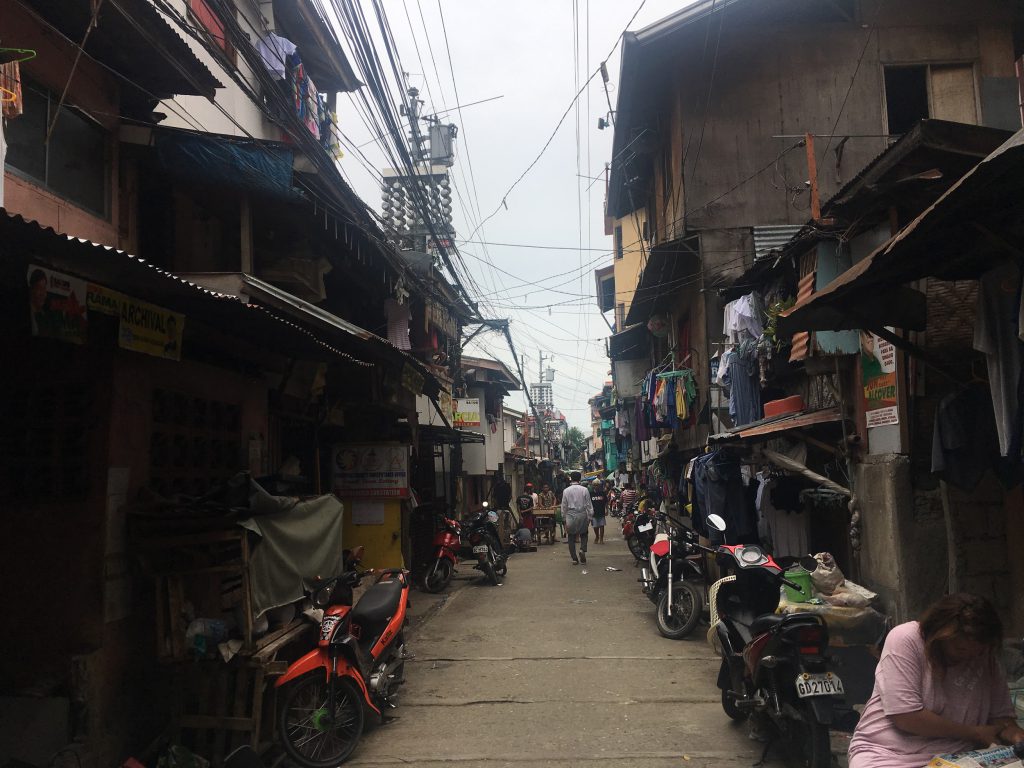 Frankly speaking, it impressed me that there is a tremendous gap between the rich and the poor.
。
DAREDEMO HERO
Thanks to the cooperation of DAREDEMO HERO, I had an opportunity to show movies to children on June 30th.
DAREDEMO HERO is a Japanese NGO based in Cebu.
「EVERYBODY CAN BE A HERO!」
This is their motto. Their activities cover a lot of fields.
For example, they support children to go to school and the victims suffering from large-scale fire in Inayawan district.
I could show three movies, including the original movie of WTP, "FILL and Moo", in the morning and in the afternoon.
Morning Program
We held the film showing in Inayawan district in the morning.
The people living there suffered from large-scale fire last February.
About fire→Inayawan District Fire Victims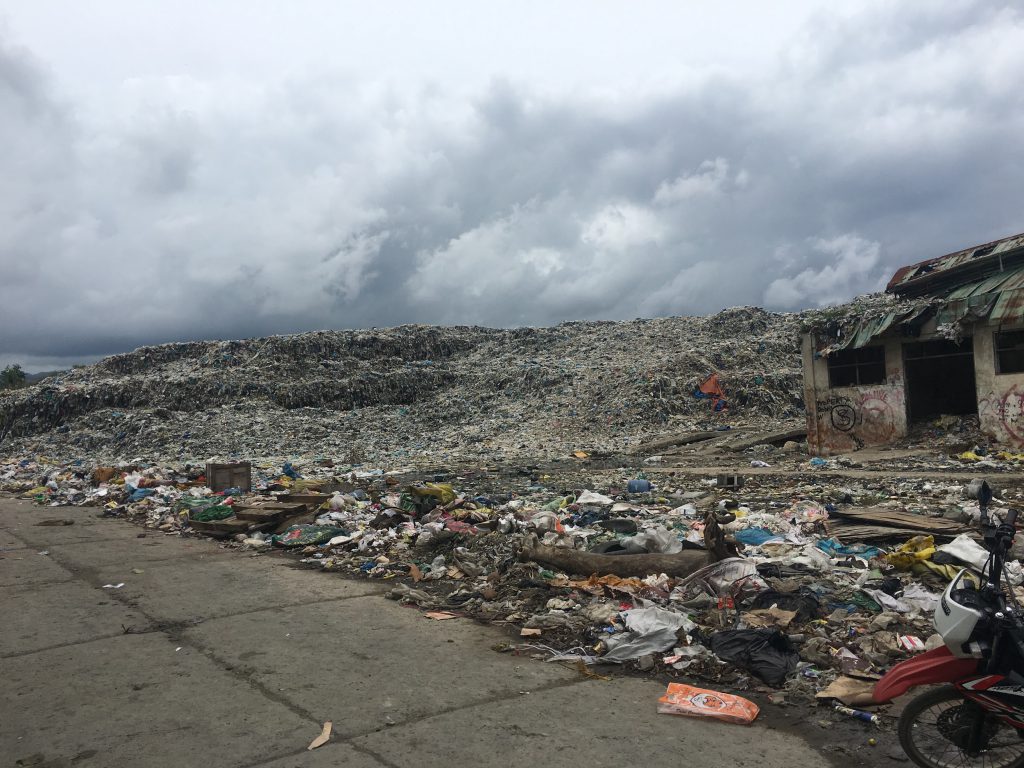 This image shown above is close to the place where we showed the movies.
It's hard for Japanese to believe that we see such kind of places near houses.
But this is the reality of the Philippines.
There are a lot of garbage around the place of the film showing.
Of course people are living there.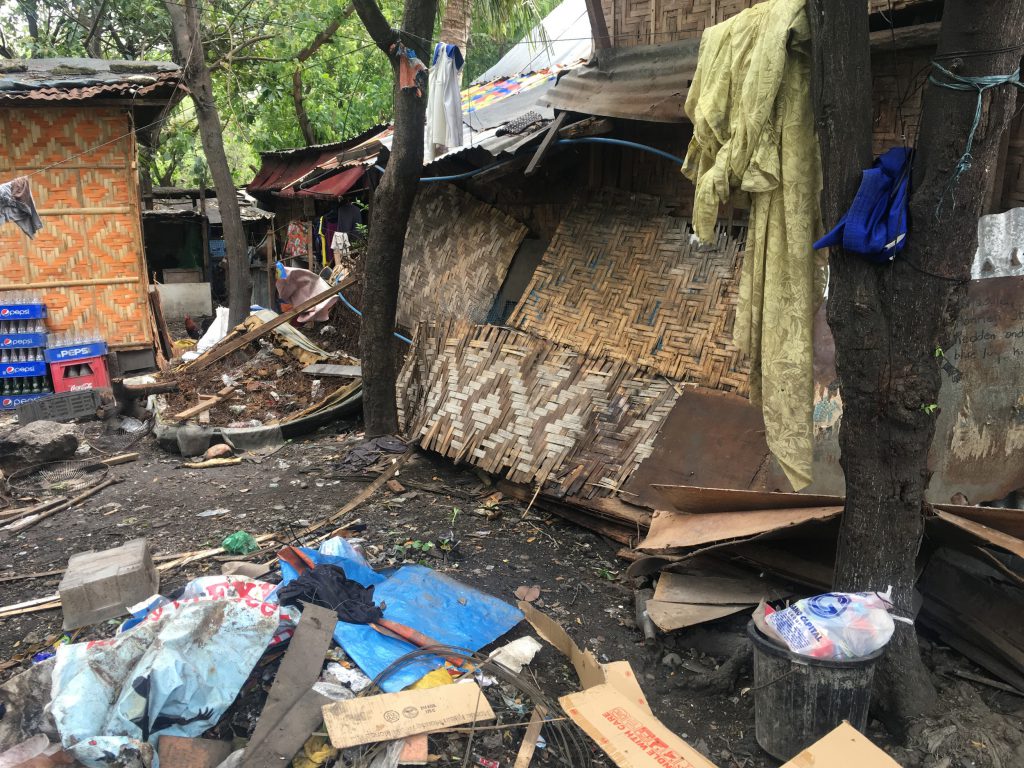 We happened to see a small open space surrounded by small houses and garbage.
The staffs of DAREDEMO HERO prepared for the film showing normally while I was shocked at the views and couldn't say anything.
We set up a screen and connected a projector and a speaker to a computer. Then our
simple movie theater was completed.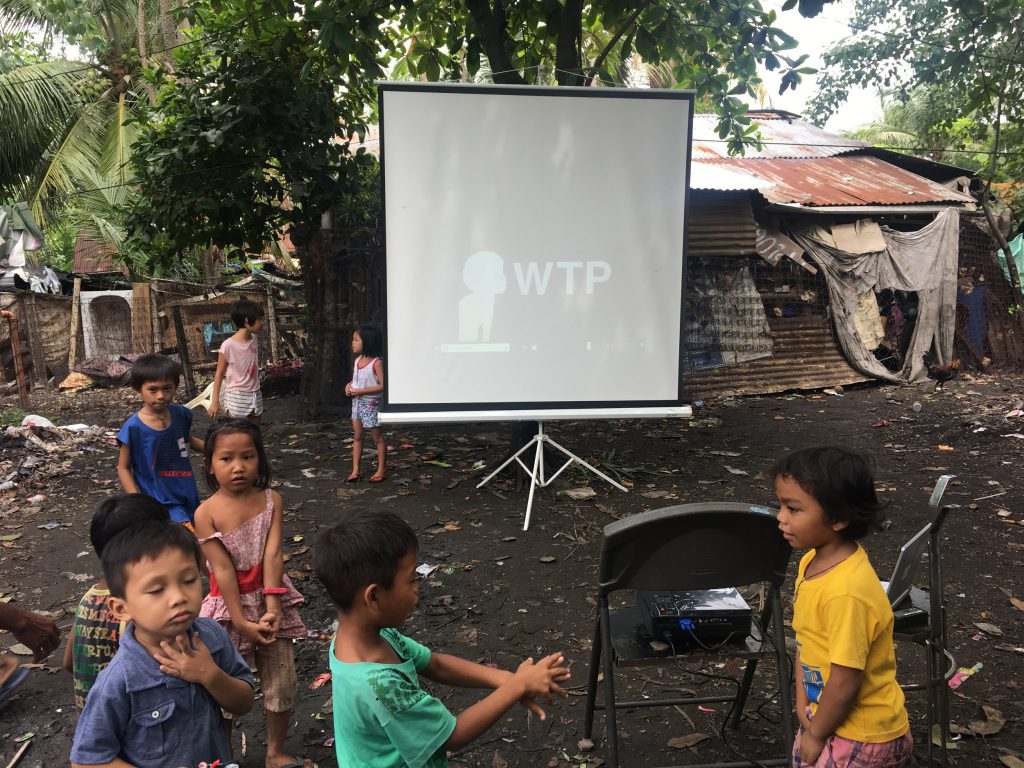 We were dissatisfied with the condition because it's too bright outside to see the screen clearly.
I realized how perfect the theater is.
A blackout curtain, a speaker, a big screen…All of these make us absorb in story.
When the film started, noisy children became quiet.
(Actually they didn't hear my words at all… I think this is also the power of movies.)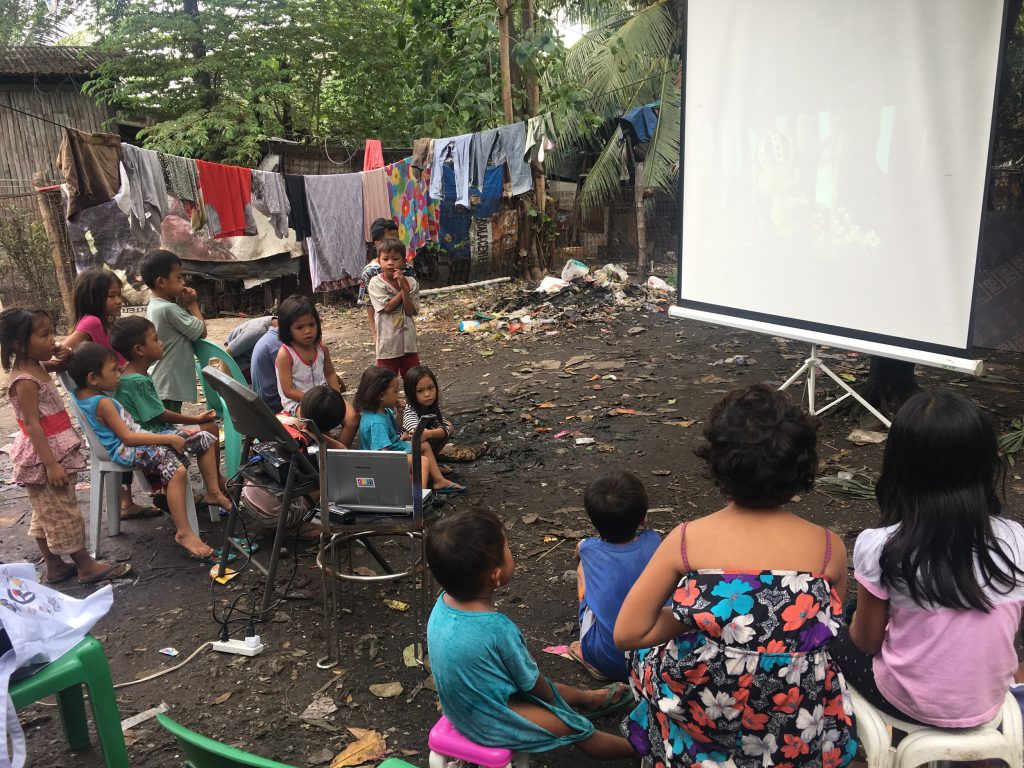 We continued to show the movies even though there were times that the screen was blown away by the wind. Because of these the children gradually couldn't concentrate on watching them.
I realized that it was better for the children to watch them using the computers' screen instead.
So I decided to continue showing them using the computers' screen and the speaker.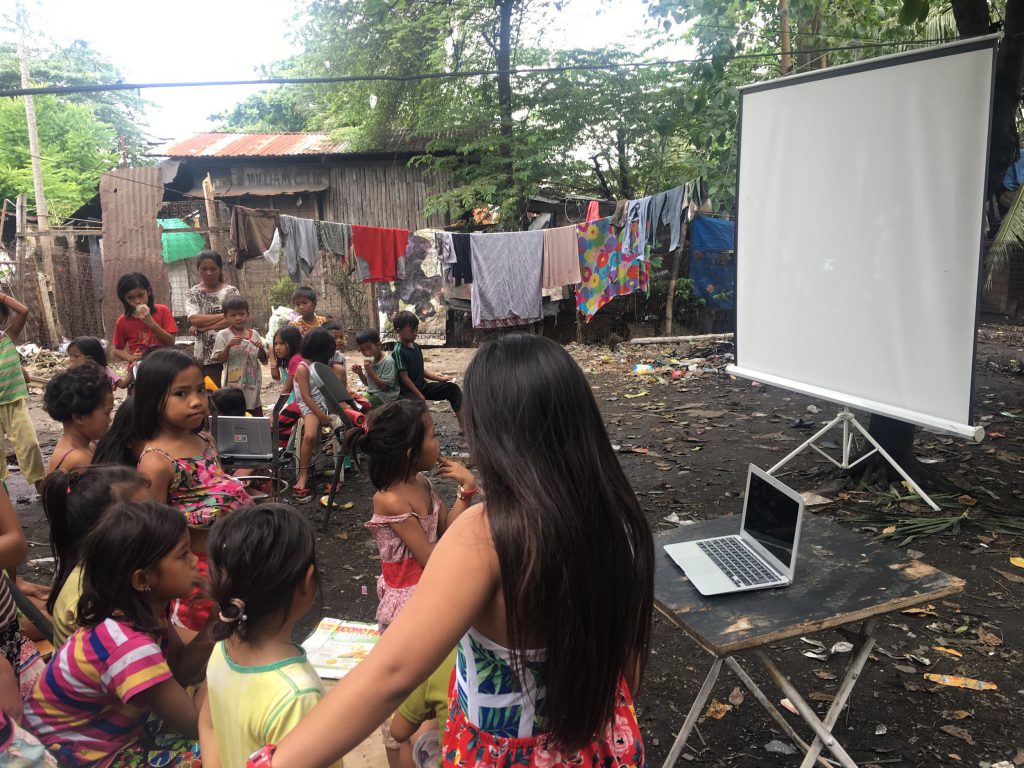 As you can imagine, the children started staring at them.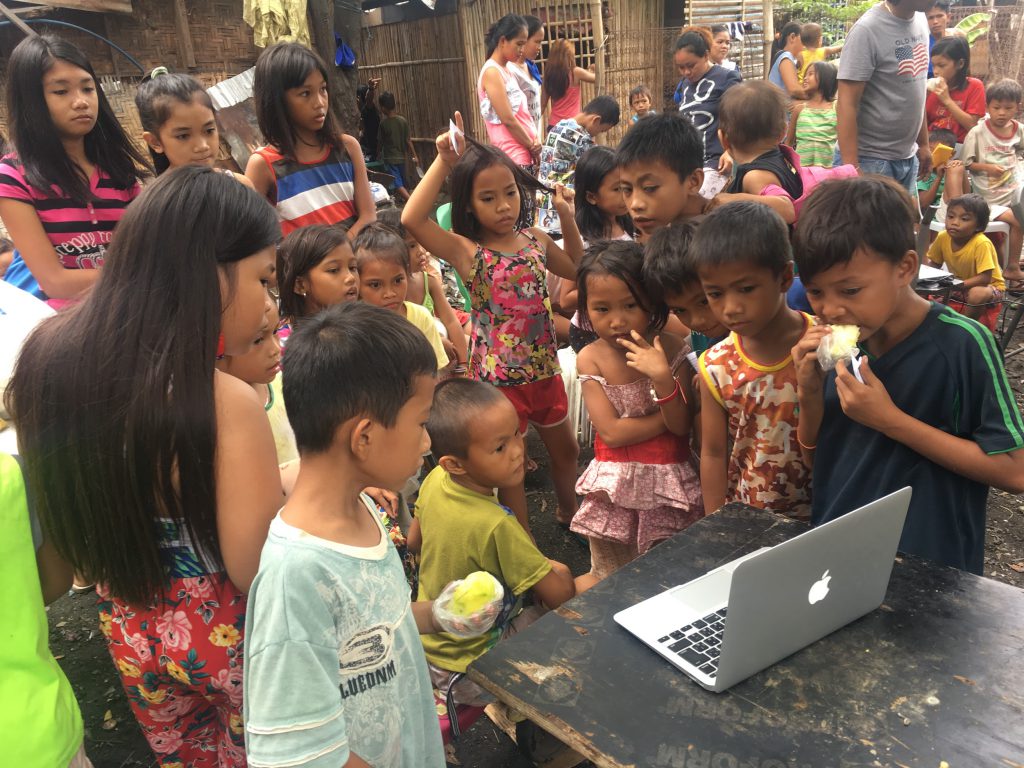 After I finished showing all the movies I have,
Some children said 「One More ! 」with enthusiasm.
I was pleased that the children enjoyed watching the movies.
Afternoon Program
We showed the movies in HERO'S HOUSE2 in the afternoon.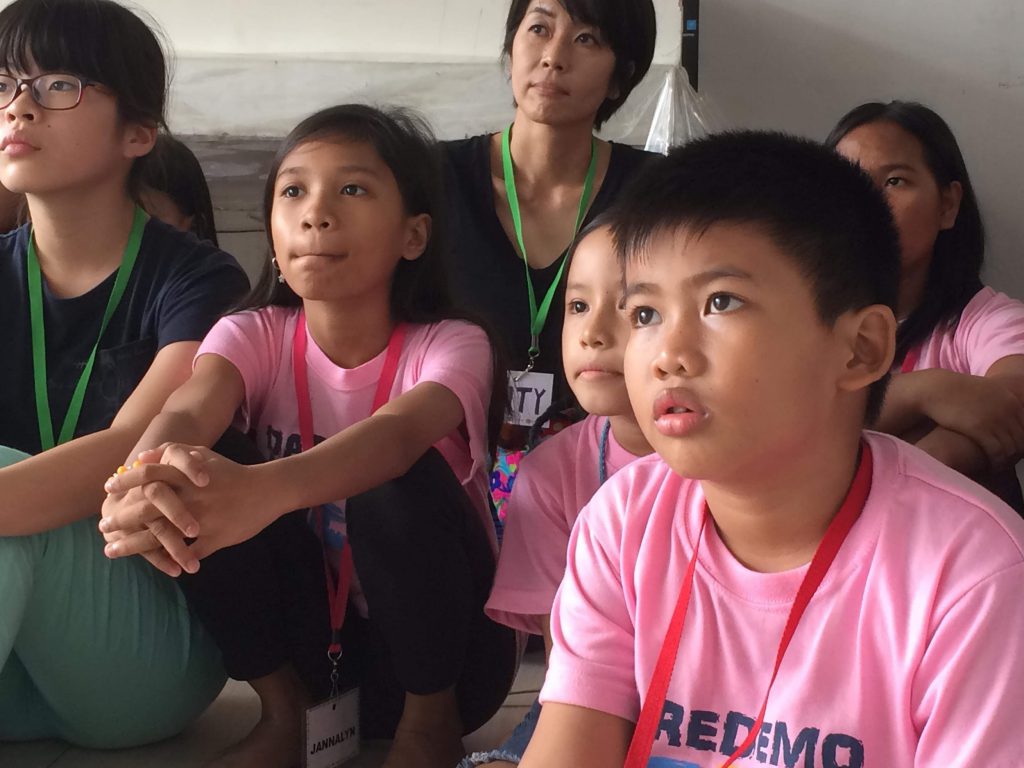 After watching the movies, we discussed what we learned from the movies and presented it to everyone.
Some groups played the characters in the movies and presented what they discussed.
Thank you for lending me your umbrella.
Why you look so embarrassed ?
You don't have to be embarrassed, even though your umbrella has many holes.
Because yours is very beautiful.

The children who were born from complicated family have experienced hard times.
Their messages made us reflect on many things.
I'd like to thank not only DAREDEMO HERO but also all the people who helped me do this film showing.
I couldn't do this alone without their help and support. Thank you so much to all of you.
What I feel through this film showing
My name is "Saaya".
When I tell my name to children, they call my name happily, because now in the Philippines, "Sahaya", the name of TV drama, has been very popular.
As you can see, the name "Sahaya" and my name Saaya are quite similar.
That's why people can memorize my name easily when I introduce myself.
That applied to the children I met on this day.
After they finished watching the movies, they called me "Saya ! Saya ! " many times.
(Actually my name is "Saaya", but I don't care so much.)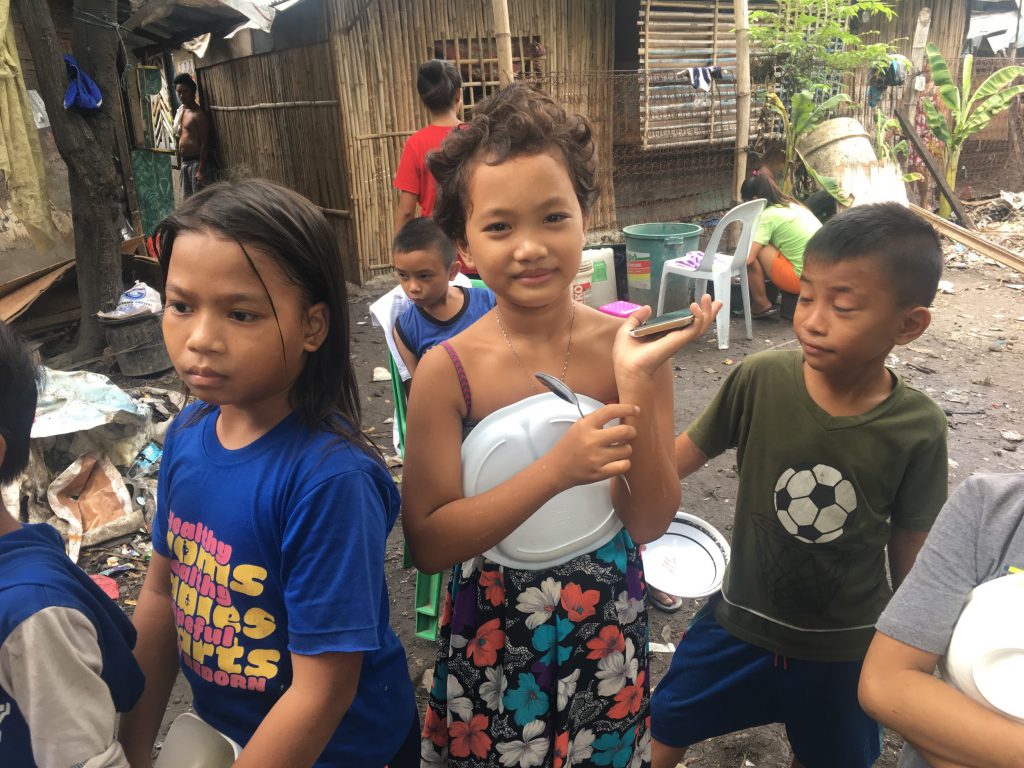 In general, children in the Philippines are very friendly, so it's not hard to open up to each other.
(Of course there's a language barrier…)
Interacting with children is a pleasure for me when I show the movies to children.
Moreover, I visited the place with mountains of garbage for the first time, seeing the life of the people living there made me think about only one thing:
I don't want to live in this place.
Some people may feel unpleasant, but this is my honest feeling.
The mountains of garbage I saw this time was very shocking for me, especially I've missed Japanese cleanliness recently.
They look too unpleasant to our eyes and smell bad.
But there are people who are forced to live in such environment.
Of course, the children who called me "Saya" with full of smile live there.
How about their future…?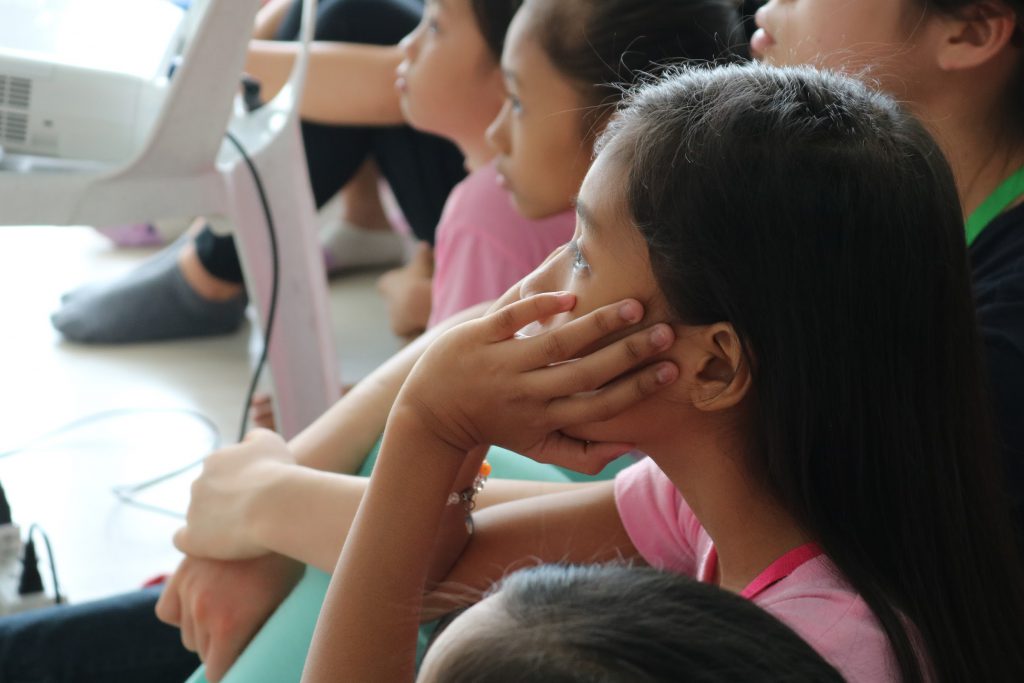 Fortunately the children of HERO'S HOUSE can get a chance to achieve their goals.
But there are many more children seeking a chance.
I can't stop thinking about the future of the other children.
Don't they have any other choices except living sorrounded by garbage?
What will they do in the future ?
Is delivering movies really benefit children ?
What can I do for them ?
Why do I show movies to them ?
How can showing movies help them ?
Many questions, especially the questions that I had avoided facing, started to arise.
However I realized one thing.
That is "why I show movies to children."
Why I show movies to children
We believe that showing the movies can bring children the chance to meet a brand new world which they couldn't reach before
I sympathized with the idea and joined their activity.
I sometimes think that showing movies to children is not enough. They need basic needs, such as food, shelter, clothing, vaccine, etc…
But the reason why I still show movies to children is that it makes me feel I can tell them something important, such as the power of imagination, friendship, the world they don't know, even though I'm a mediocre person.
Needless to say, the necessities of life, for example food, is necessary for children.
In addition to that, I think what movies tell to the audience is important as well.
I can't tell children the essences of living ( I'm not good at explaining…), but movies can do that.
I can tell them to children by showing the movies.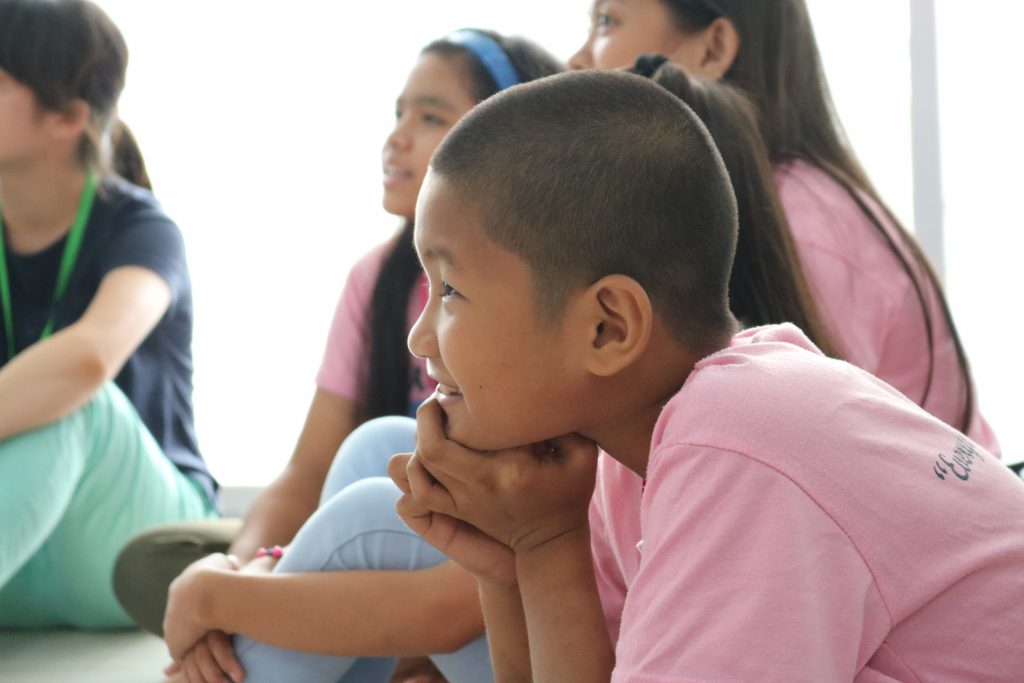 I believe that the messages children get from movies will help them someday.
That's the reason why I deliver movies to children.
Writer:
World Theater Project / Saaya Yakushiji